FOOD YOU CAN TRUST
High Quality Ingredients
Wide Selection of Proteins and Veggies
Contactless Pickup and Delivery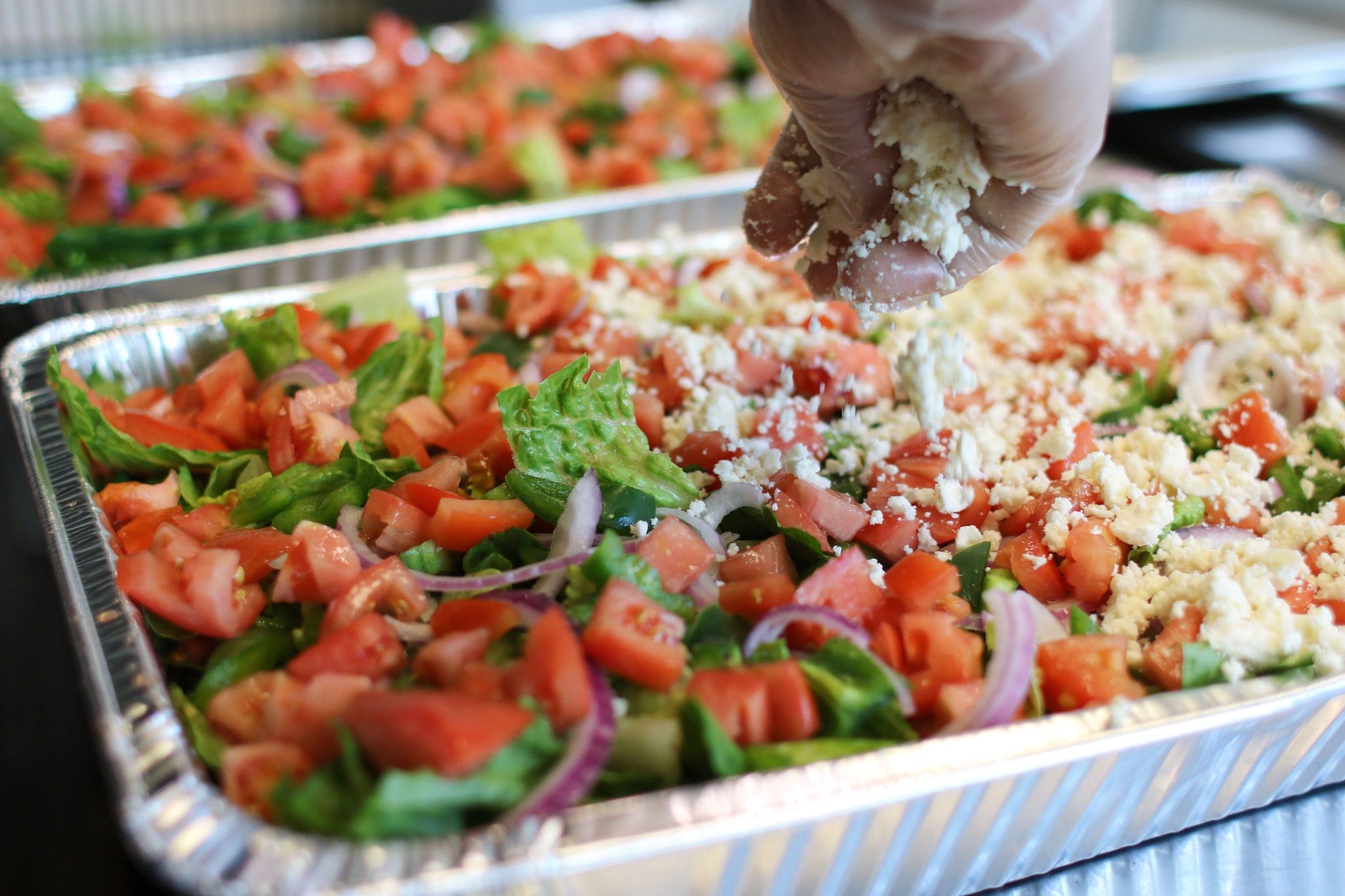 Hearty Bowls
Romaine Salad Bowl

Freshly chopped, locally sourced romaine lettuce. Comes with a side of house greek dressing & a grilled pita.

Mixed Greens Bowl

Heart healthy blend of baby spinach, red chard, baby kale, radicchio, green oak, and lolarosa. Comes with a side of balsamic dressing made with grapes of Modena.

Original Rachel's
Rice Bowl

Traditional mediterranean rice, long grain white rice cooked with a whole wheat noodle.

White Rice Bowl

Long grain, gluten free and full of flavor.

Brown Rice Bowl

Made with 100% whole grains, low in fat, high on taste, gluten free, and a natural source of fiber.

Pita Chip Bowl

A flame baked, crunchy base made from sliced pita & crisped to perfection.
Warm Wraps
fresh baked greek
pita wrap

traditional white
pita wrap

traditional wheat
pita wrap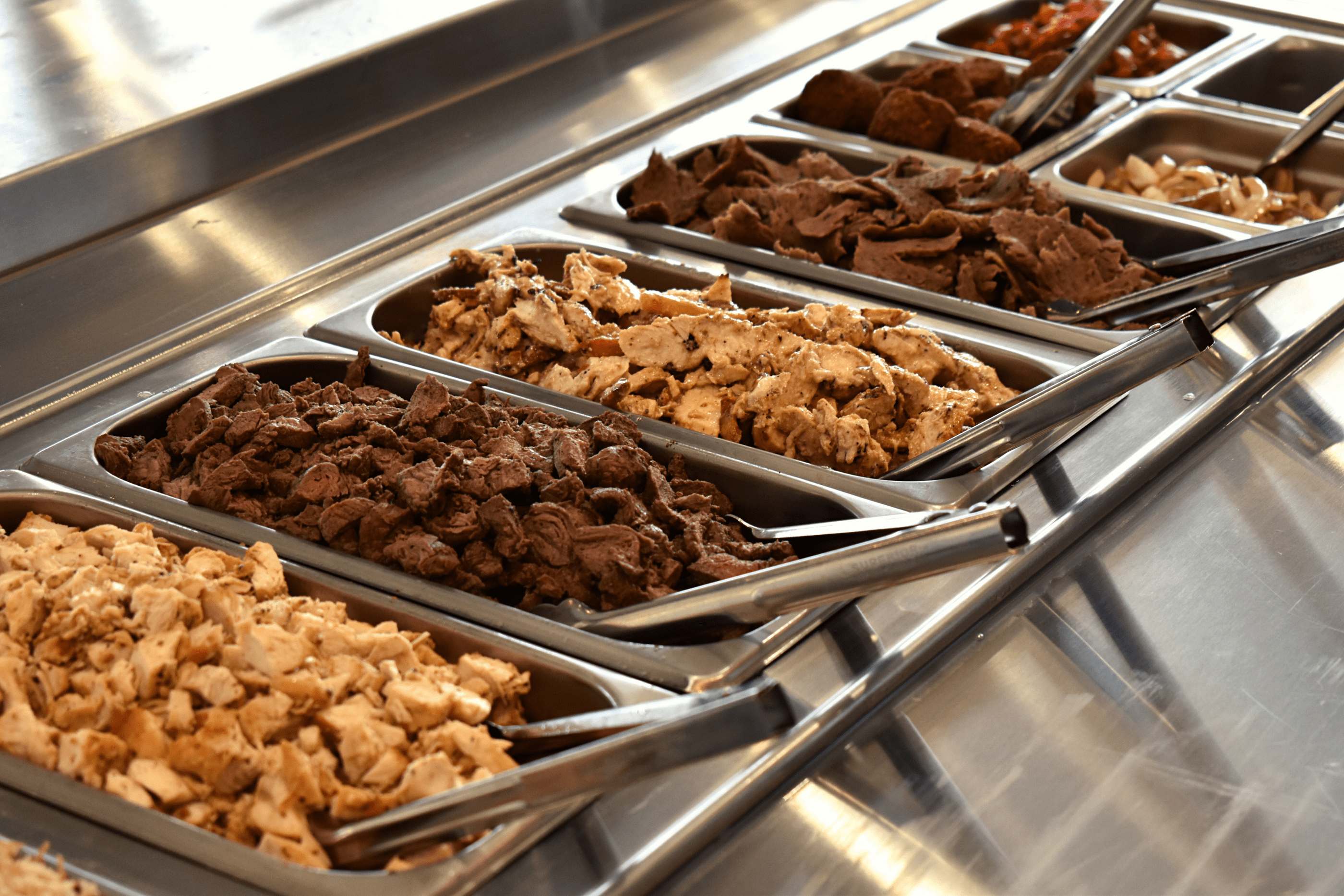 The CLassics
Chicken Souvlaki

Marinated all natural chicken.
- Best with Dill Sauce -

Falafel

A plant based protein with a crispy blend of beans, veggies, and spices.
- Best with Tahini Sauce -

Gyro

Hand carved lamb, cooked over flame.
- Best with Tzatziki -

Chicken Shawarma

Charcoal grilled chicken breast, infused with Rachel's famous garlic sauce and potatoes.

Veggie

Seasonal Grilled Veggies

Steak Souvlaki

Charcoal grilled filet steak
- Best with Dill Sauce -
Unlimited toppings
Veggies

Lettuce
Tomato
Sautéed Onions
Red Onions
Green Pepper
Banana Pepper
Roasted Red Pepper
Cucumber
Kalamata Olives (Pitted)
Pickles

Sauces

Dill Sauce
Tzatziki Sauce
House Greek Dressing
Garlic Sauce
Tahini Sauce
Hot Sauce

Cheese

Premium Feta Cheese
Shredded Cheese

Add

Hummus +2.00
Tabouli +2.00

*Added to any bowl or wrap only.
Sides priced separately.
looking for more
sides / extras

Greek Fries
Fresh Cut Fries
Grilled Side Pita
Hummus
Tabouli
Pita chips
Side rice

Beverages

Dasani Water
FIJI Water
Pelegrino
Gold Peak Unsweetened Tea
Gold Peak Raspberry Tea
Gold Peak Lemon Tea
Gold Peak Sweet Tea
Honest Tea Berry Hibiscus
Honest Tea Honey Green Tea
Coca Cola
Coca Cola Diet
Sprite
Fountain Soda

Dessert

Rice Pudding
Baklava

*Other options available for catering