BUILT BY YOU AND COOKED TO PERFECTION
At Rachels Mediterranean Grill, our goal is to ensure that you live a healthy, balanced lifestyle without sacrificing the taste of delicious food.
We focus on using fresh, all-natural ingredients to create mouthwatering Mediterranean-inspired bowls and wraps built by YOU. We offer a comprehensive menu with endless options that you can build upon in an open kitchen environment where you order and watch as it's prepared fresh. The exotic flavors and fresh ingredients used in our signature bowls and wraps will liven up your taste buds. Plus, you get to choose from a variety of all-natural, nutrient-rich toppings to create your own delicious meal.
Rachels is the perfect place for you to enjoy a delicious, healthy meal that was built by you and cooked to perfection, all in one location.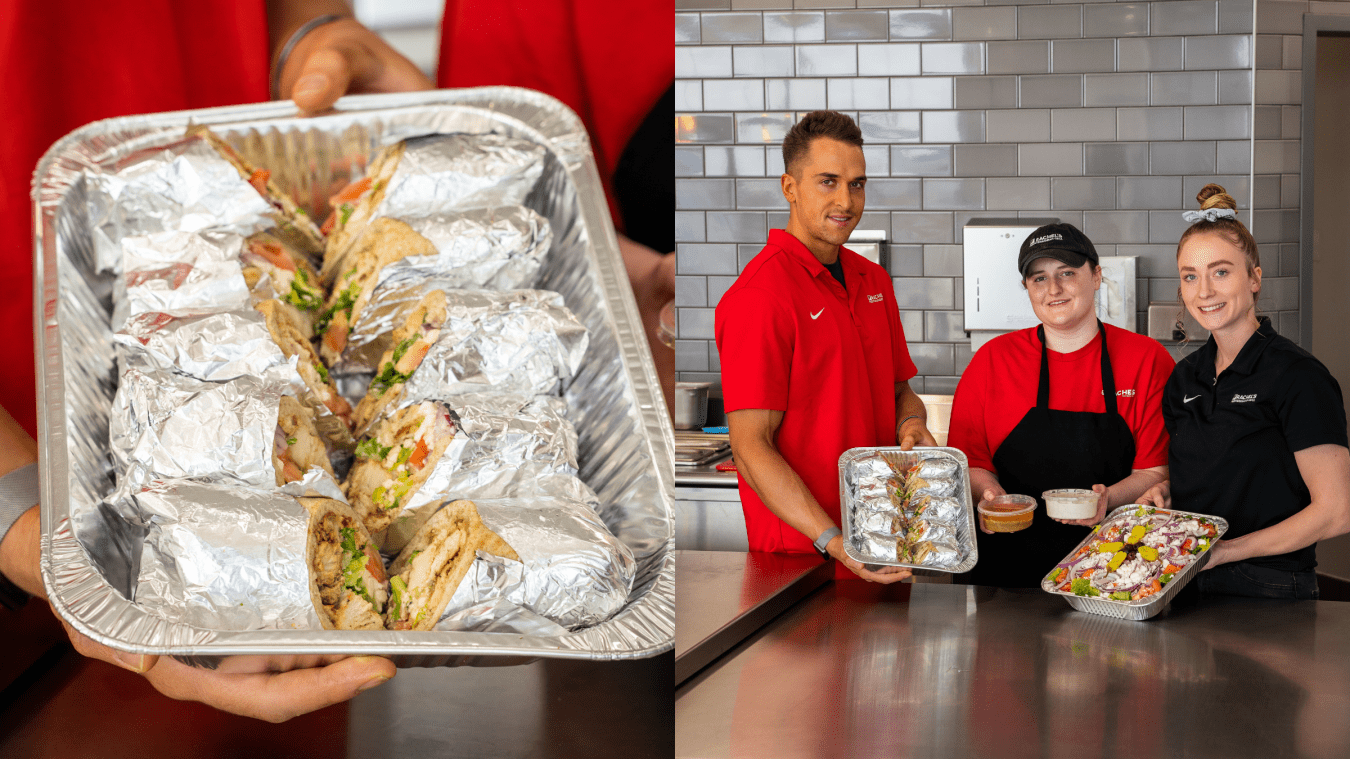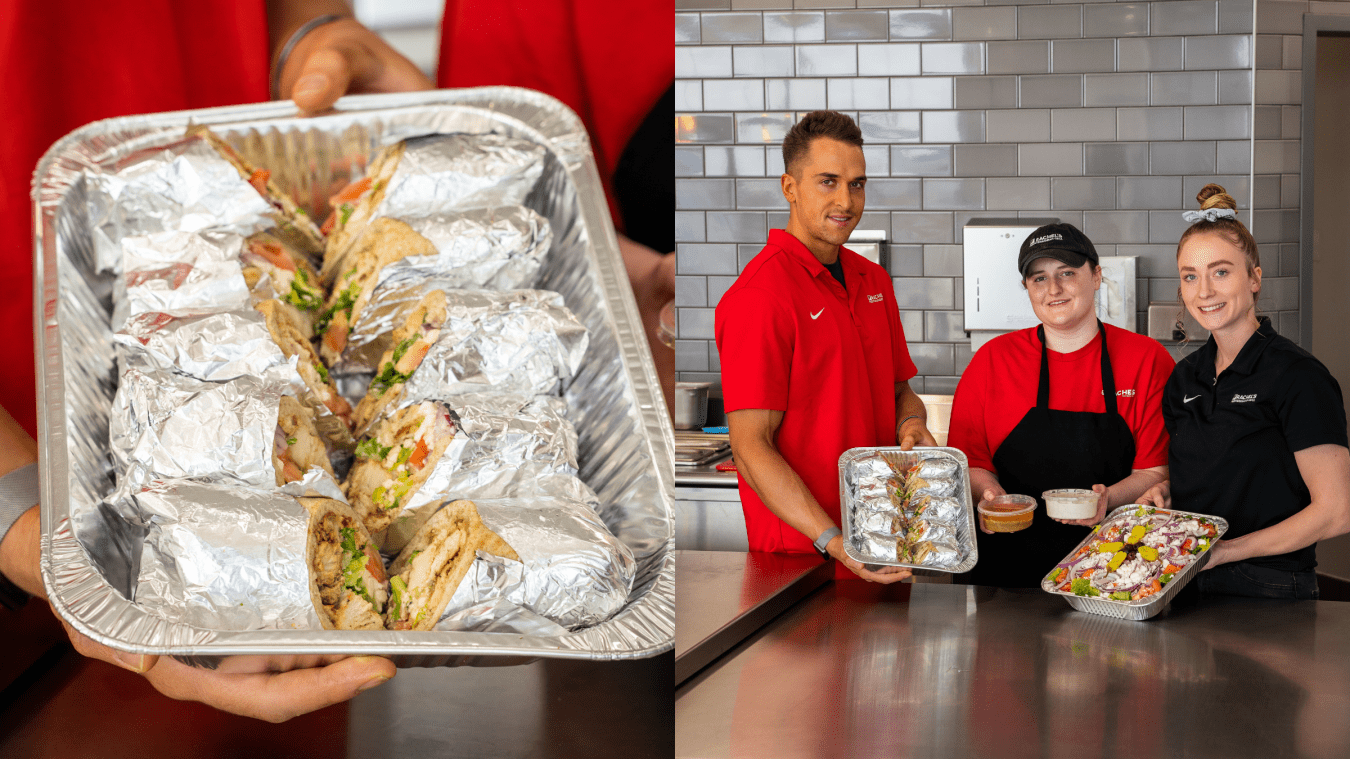 Catering MADE EASY.

No one likes the feeling of being too stressed or worried what kind of food will please every guest.

Our well-rounded catering packages are designed to accommodate a variety of tastes, dietary restrictions, and more.

Rachels Catering makes it EASY so you can focus on spending time with your guests.

For Rochester Catering: 585-485-8055.

Catering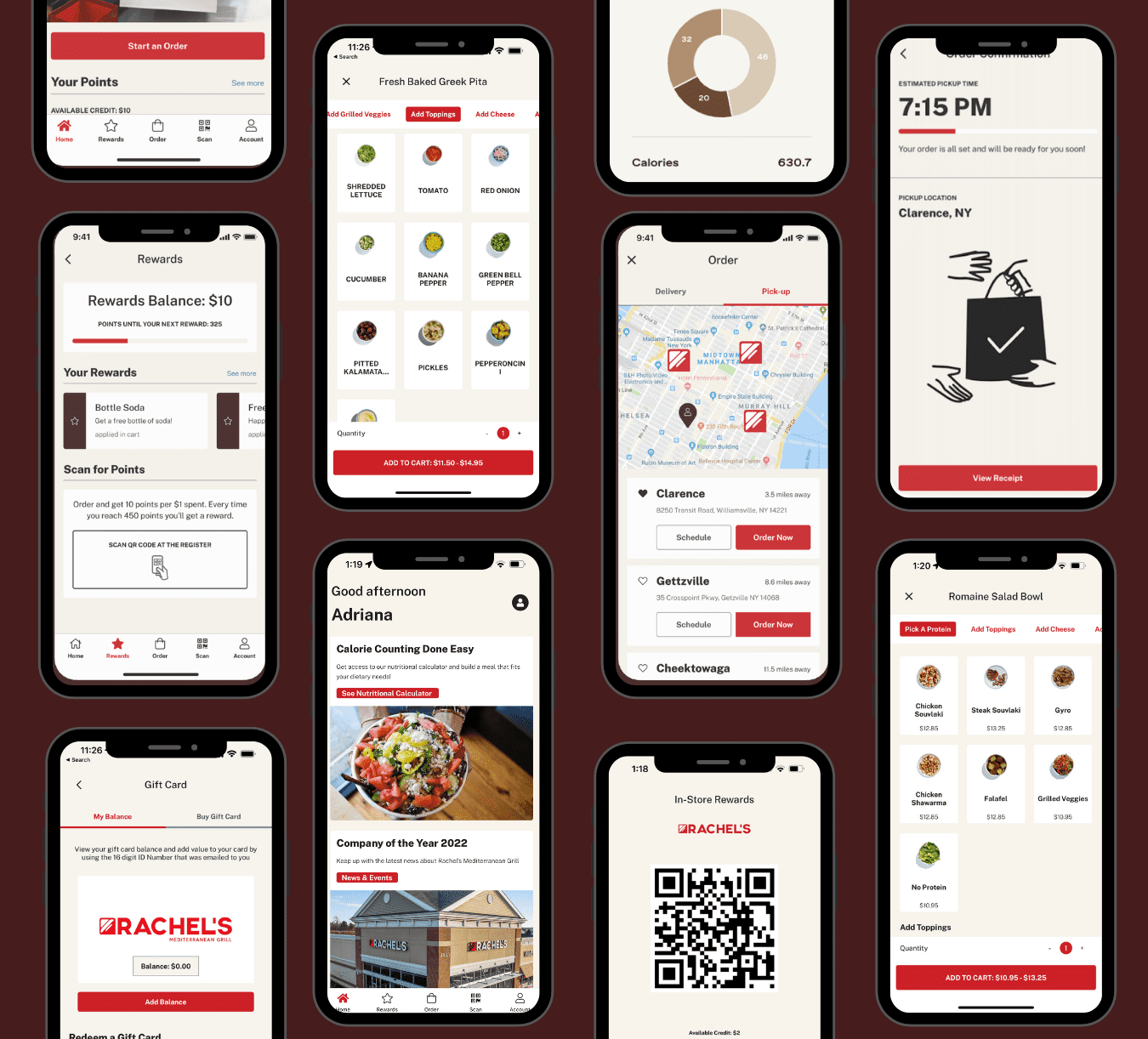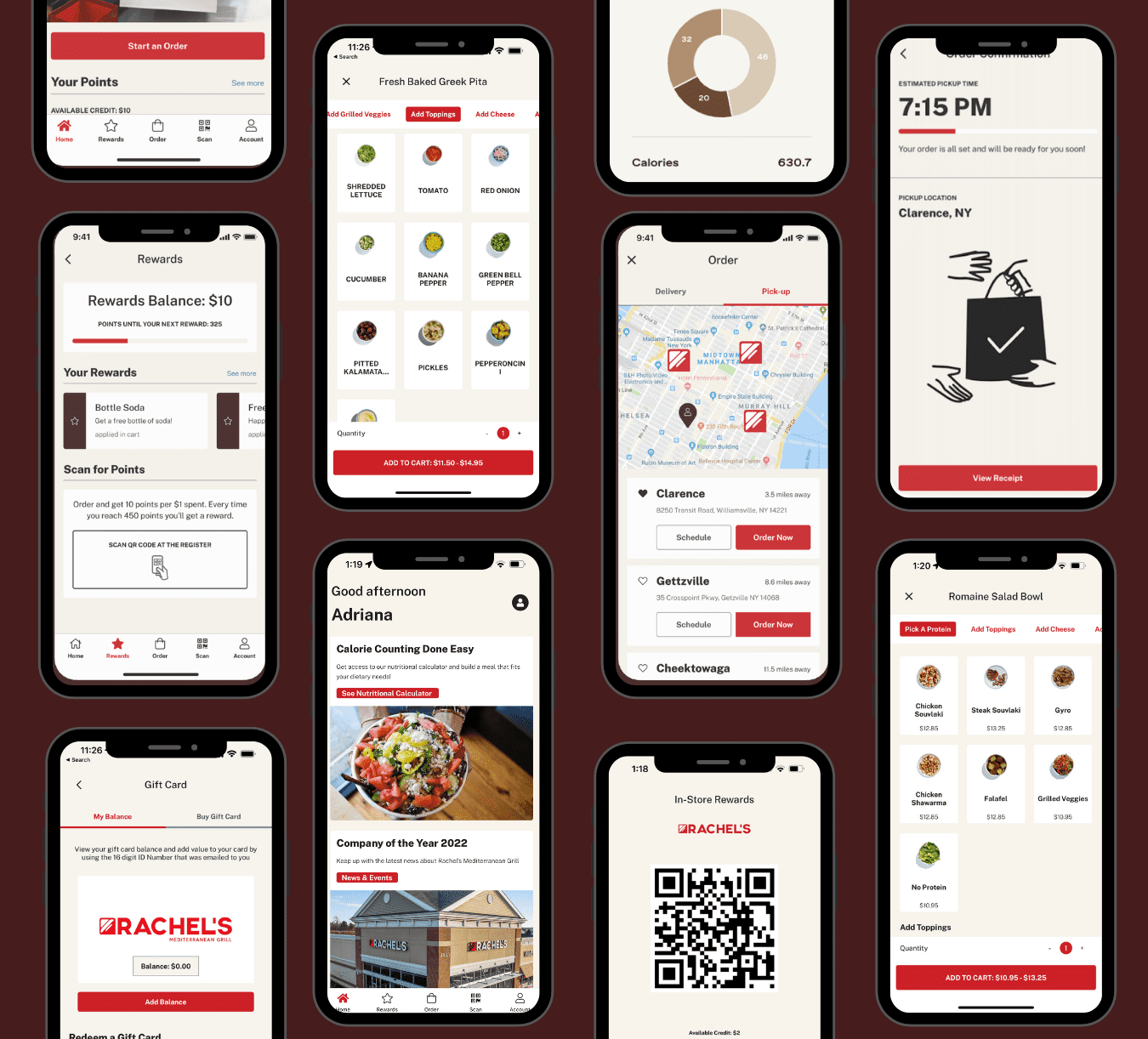 GET REWARDED.

Our newly designed app, Rachels Grill, is now available for download and we could not be more excited about it! We know that time is precious and that's why we've designed it to be quick and easy to use. The interface is straightforward and simple so you can find what you're looking for without any trouble. Plus, with saved meal options, placing an order takes mere seconds—so you can get back to your busy day as soon as possible! 

Download it today and enjoy all the great benefits it has to offer!

Go to App Store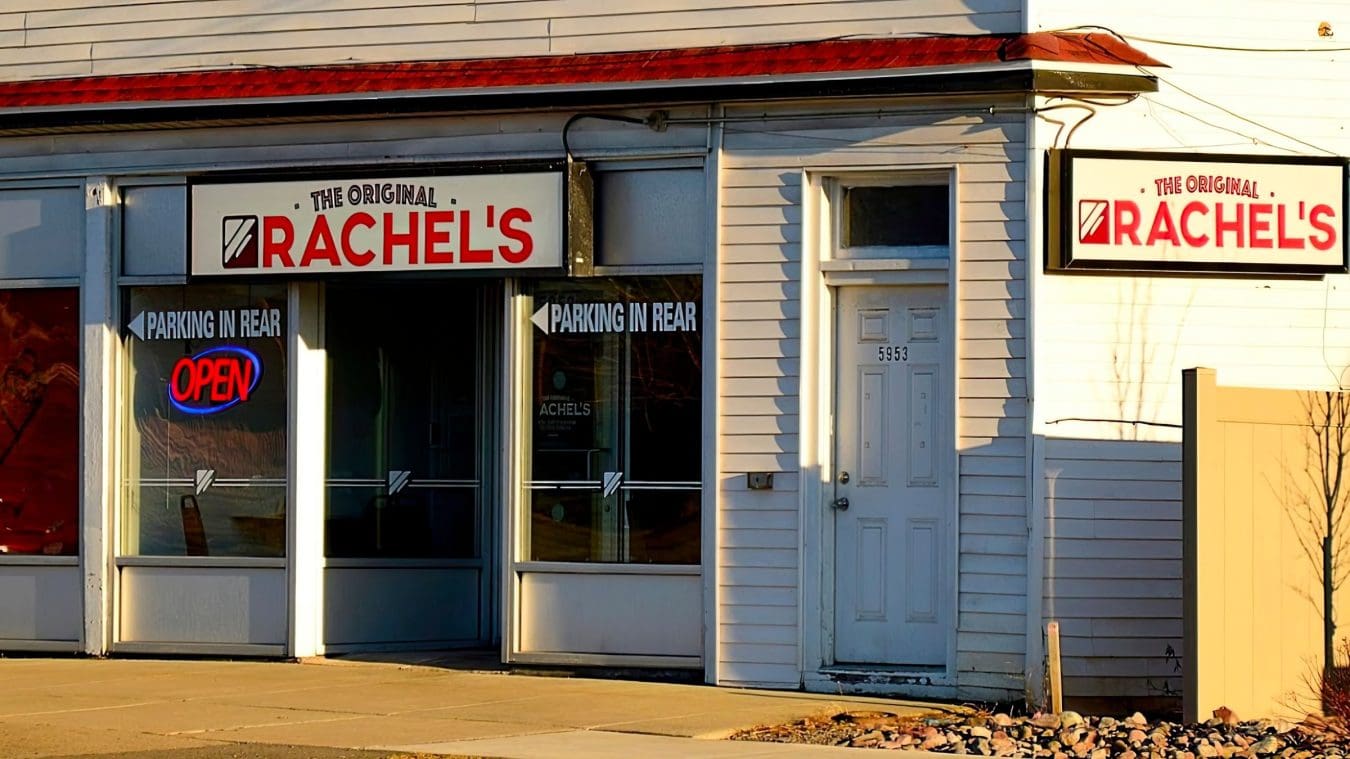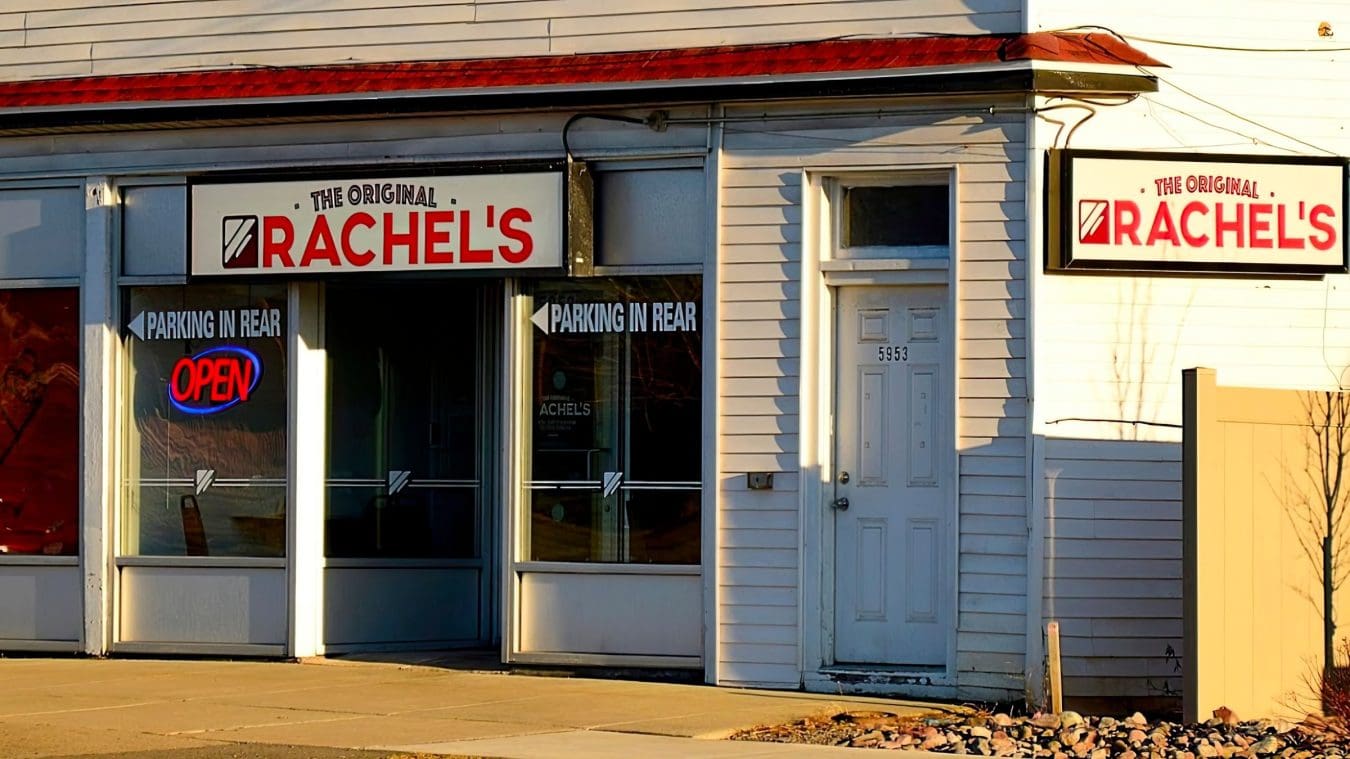 THE ORIGINAL RACHELS

Visit the Original Rachel's Mediterranean, located across from Williamsville South.

📍 5953 Main St Williamsville, NY

Monday – Friday: 10:30AM – 8:00PM

Saturday: 11:00AM – 7:00PM

Order Online