Nutrition with Brenda: The Mediterranean Diet
07. 26. 2021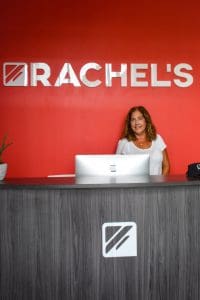 Who is Brenda?
Brenda DiMillo is a registered dietitian with the National  Academy of Nutrition and Dietetics. She is also a licensed dietitian/ nutritionist with New York State. After taking intro to nutrition while attending the University at Maryland, Brenda changed her major to dietetics believing that if everyone ate healthy, there would be less chronic illness and suffering. Brenda has over 35 years of experience in dietetics and administration in both inpatient and outpatient healthcare centers. Most recently, Brenda was an administrator responsible for 6 departments in a Buffalo area hospital. Brenda retired in 2019 and came full circle back to nutrition after conversations with long time family friend, Brandon Guzda. Brandon is COO of Rachel's and had the vision of developing a collaboration between Rachels Mediterranean Grill and a nutritionist to further improve the quality of services provided by Rachel's Mediterranean Grill and help get the good food/ good nutrition message out.
The Mediterranean Diet
Most of you have heard of the Mediterranean diet, a plant-based diet with plenty of vegetables, fruit, beans, nuts, legumes, flavorful herbs and spices, and of course, olive oil. Animal proteins are included in moderation. The Mediterranean diet has been ranked number 1 for four years in a row as the best overall healthy diet according to US News and World Report annual list of best diets. If you are reading this, you are familiar with Rachel's Mediterranean Grill. Rachel's menu is based on many components of the Mediterranean diet.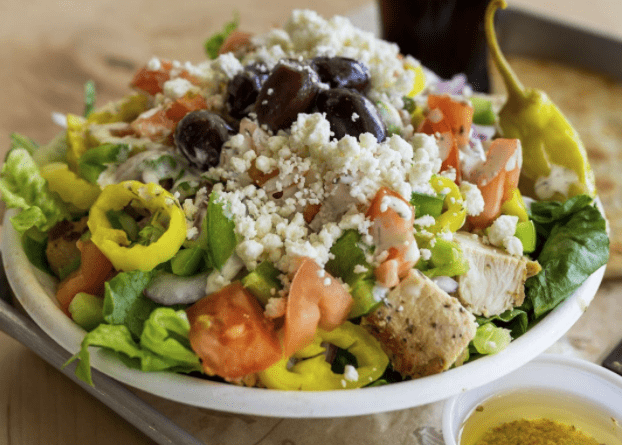 Is it considered a strict diet?
The Mediterranean diet is not a diet plan written in stone. It is a diet plan with flexibility and many healthy options to make choices based on your dietary preferences and personal nutrition goals. Many of these options are offered at Rachels's.  For example, opt for romaine lettuce or field greens, chicken and tzatziki, or tahini sauce and load up with veggies if weight control is your goal. Select one of their three rice choices or a wrap as a base to include good sources of complex carbohydrates which provide energy for those with an active lifestyle. 
Preparing healthy foods can be time-consuming. Keeping salad ingredients fresh and readily on hand can also be challenging. Rachel's offers many choices of vegetables making it easy to include a wide variety of healthy foods in your diet. Food scientists tell us that nutrition quality, especially vitamin C, deteriorates faster than flavor in most vegetables. Rachel's provides high nutrition quality produce as they wash and prep fresh high-quality products throughout the day. For this reason, you will never see a bag of pre-chopped lettuce or veggies in Rachel's kitchen.
In closing, Rachel's Mediterranean Grill food is good for you and tastes delicious. Rachel's is definitely a win-win restaurant destination.
Written By: Brenda DiMillo, MS, RD. Rachel's Grill Dietician